Our next day in Rome, we headed toward St. Peter's Basilica and Vatican city. We didn't actually go in because we knew it would be a bust with the kids. We enjoyed being outside on the beautiful day and seeing all the sites. We even purchased a Pinochhio ornament for our tree and took a picture of him by St. Peter's. The kids enjoyed playing tag, watching the Spanish Guard, listening to the church bells, and chasing pigeons.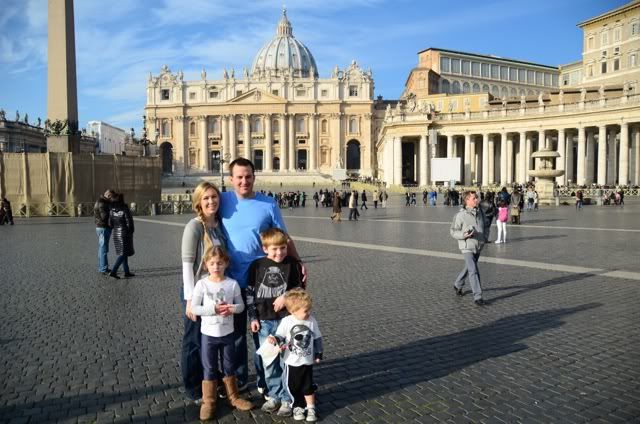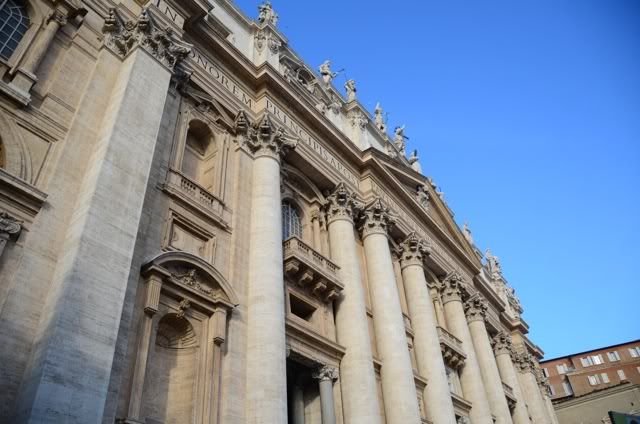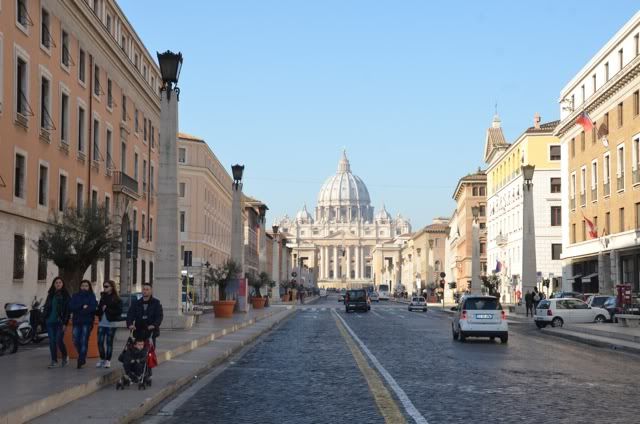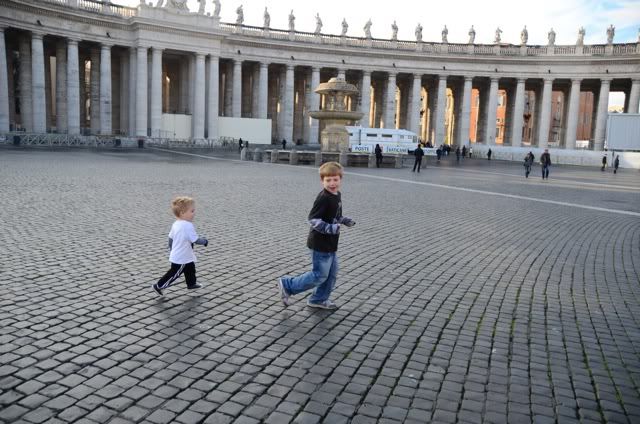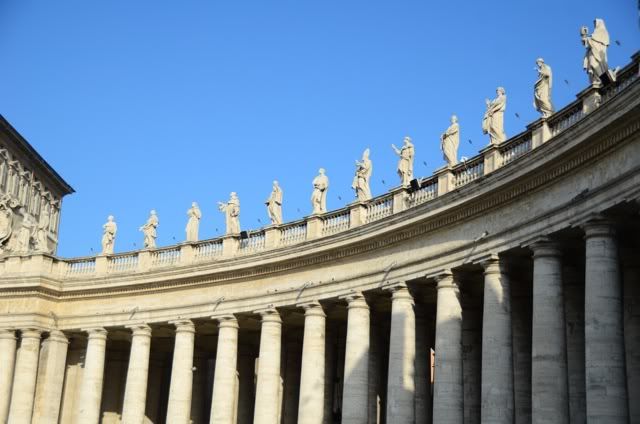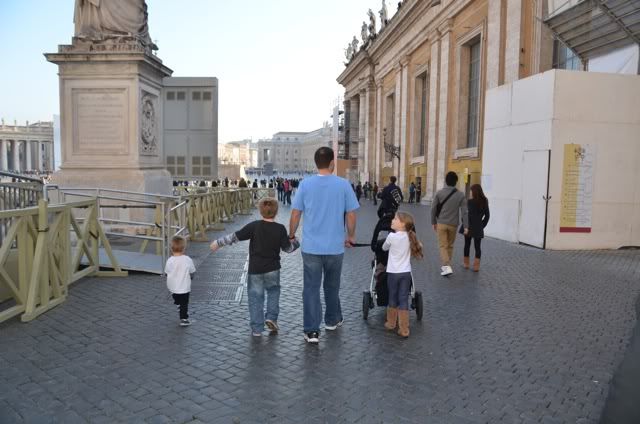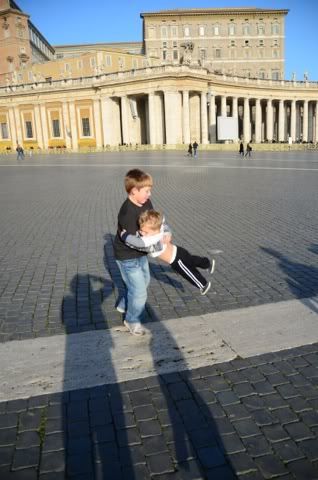 Mimi and I had to buy a scarf. They were all over the place and we both ended up with some fun ones. Behind us is St. Angelo's Castle. The kids needed a pic with Santa Pinochio and with the orange Vespa. Super boy bought a little treat all by himself. He even said "Ciao" to the shop owner when he left. He may not be a great talker, but he can speak Italian!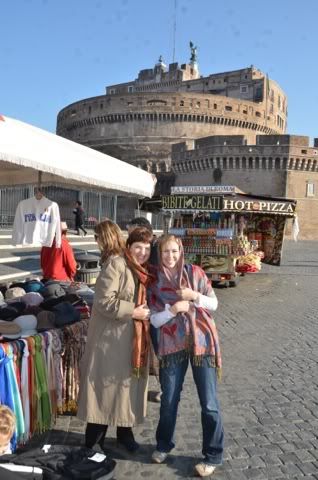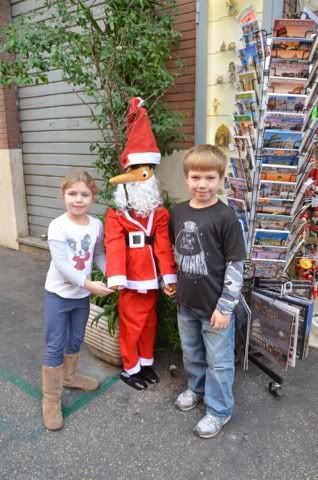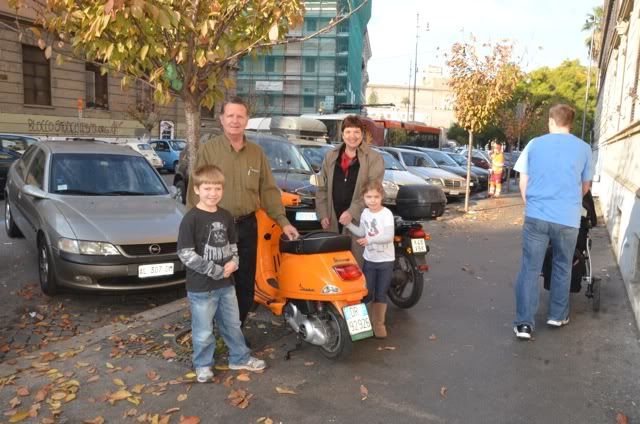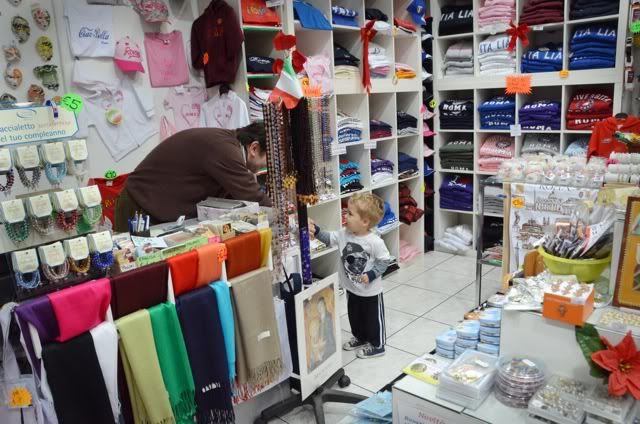 Mimi and Papa gave us a night out and stayed with the kids at the hotel. We enjoyed the night lights of all the sites and just being the two of us. We only stayed out for about 2 hours because our feet were SO tired! We went in all the shops and found my Roman plate to add to my collection.