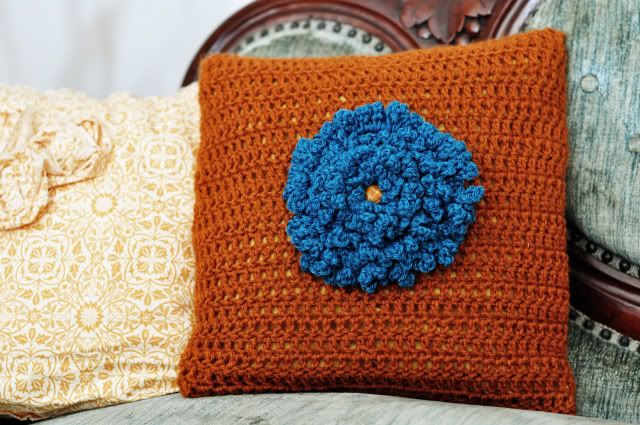 so last night we rented
the blind side
, and it was so refreshing to watch a good, uplifting show! it made me think about the people that will come into my life that God will want me to help and hopefully i'll be in the right mindset to do so. also, a song came into my head that i sang in my teenage years at a church meeting about service called
we are his hands
. God can only work miracles through people. i'm glad to know there are still good people out there.
well, now to get off my tangent...while watching the movie i decided to try my hand at crocheting a pillow for the little couch. i did 24 rows of double crochet with the orange, and then created a giant mum with my base pattern from yarncat.com
this is why i can't sleep at night b/c i'm thinking about all the things i want to be making!