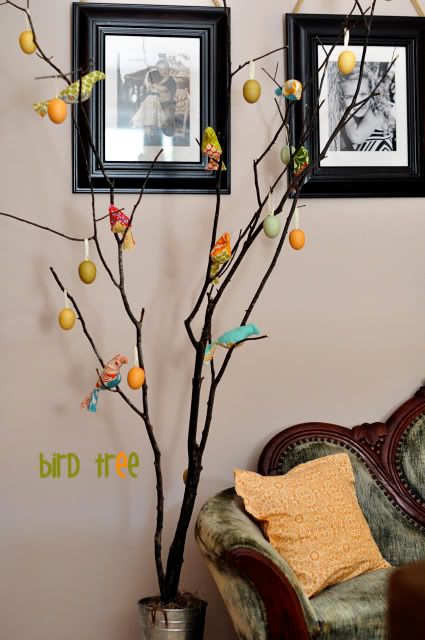 G and i saw a cute little "stick tree" in our favorite catalogue (pottery barn, we love to go through it together when it comes in the mail) so she talked her daddy into cutting us down some branches so we could make and egg tree. we thought for each holiday we could put up different decorations.
i also found this super cute pattern for
fabric stuffed birds
. the mobile idea on this blog is to die for too!
G cut out her own fabric, i taught her how to pin her pattern to the fabric, and to sometimes line the pattern up with the fold. she also helped sew and stuff her birds as well. we had a great time together making these trees and the ornaments.
FYI, i put bags of beans and ripped paper down in the bottom of the can and tied twine around the 3 different branches to hold them together and to keep them balanced and in place. we then put moss over the top. we love the way they turned out. G has one in her room too. now we just have to keep super baby out of them!