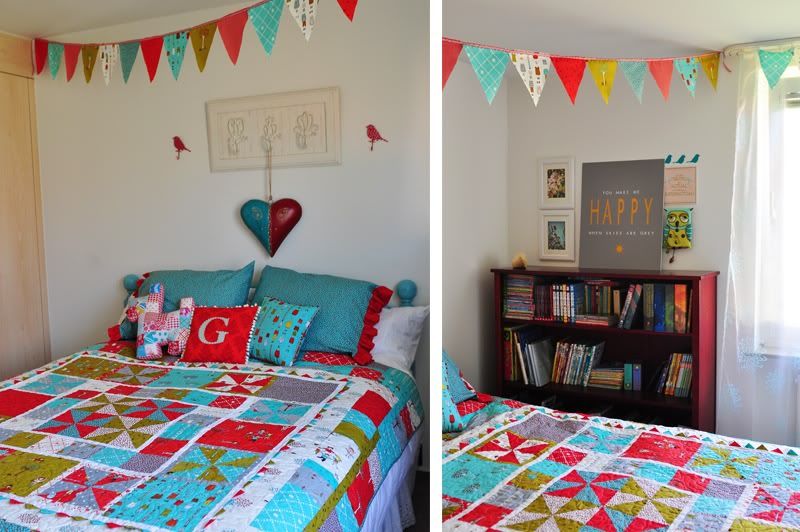 I just put the last finishing touches on G's quilt. I love this fabric line:
"Little Apples"
by Aneela Hoey. It was perfect for G because aqua and green are her favorite colors. This is the first quilt where I really just added to and changed as I went along. I love the way it turned out. The prairie points are my favorite part! I've had too much fun quilting this past winter...more pics to come.
That awesome little scotty dog was made by one of my best
friends
here in Stuttgart. She made one for each of my kids when we moved on base. She's been a lifesaver for me...love her!!!