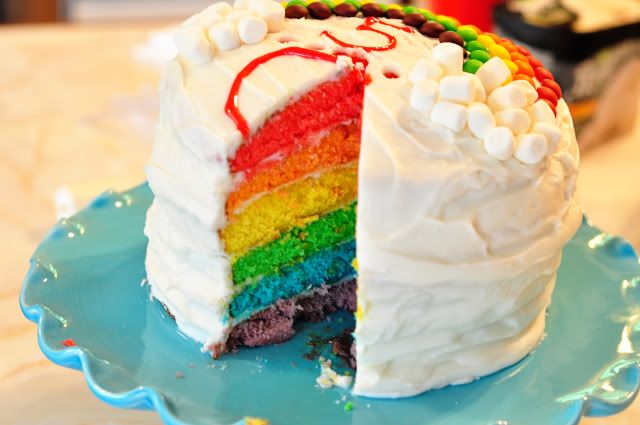 so G wanted a rainbow cake for her birthday party, and it was so fun to make. we got the idea from
here
and
here
. it was super fun to make, and the kidlets even helped.
a few tips:
*we made butter cream frosting instead of whipped cream frosting because we think butter is better :0)
*use gel colors because they are more vibrant
*if you use vanilla, use clear vanilla or it will tint your frosting (thanks marie!)
*bake each layer for only 10-12 min.